Tags: Home theater setup cost in India
If you're wondering about the cost of building a home theater in Bangalore, Chennai, Hyderabad, or other cities in India, you're not alone. This is a common question, and we at eleser are here to provide you with the information you need.
Understanding Home Theater Setup Costs
Home cinema installations come in various sizes and configurations, and in this blog, we'll break down everything you need to know about home theater setup costs. Whether your budget is below two lakhs, three lakhs, five lakhs, or more, we'll help you understand what it takes to create your dream home theater.
DIY or Professional Home Theater Design?
Building a home theater is a significant undertaking, and there are two main approaches. You can choose to embark on a DIY project if you have the skills and knowledge. Alternatively, you can opt for a professional approach by consulting with home theater design experts like eleser. These professionals bring years of experience to the table and can assist with every aspect of your project.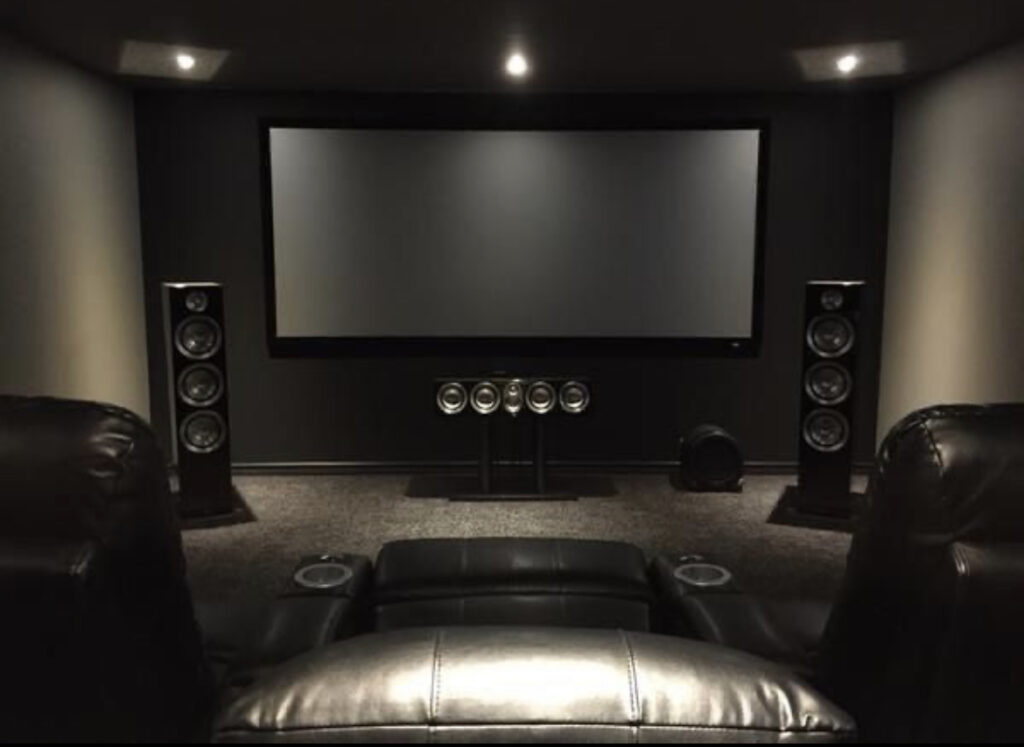 Breakdown of Home Theater Setup Costs
When calculating the overall cost of your home theater setup, it's crucial to consider the following components:
01 – Room Design, Layout, Acoustics, and Home Theater AV System
Before anything else, you need a suitable room for your home theater. The consultants at eleser will assess your space and recommend:
Acoustic treatment
Audio-video equipment
Seating arrangements
And more
Acoustic treatment is essential for clear dialogue and enhanced audio quality. Costs vary based on room size:
Budget-oriented setups: 2.5 lakhs INR (e.g., room size 150-200 sq. ft.)
Performance-oriented mid-sized rooms: 3-4.5 lakhs INR (e.g., room size 200-300 sq. ft.)
Premium setups for large rooms: 5 lakhs to 10 lakhs and above (e.g., room size 300-600 sq. ft.)
The overall cost of your audio-video system depends on your room size and preferences:
Budget-oriented setups: 3.5 lakhs INR
Performance-oriented mid-sized rooms: 4-8 lakhs INR
Premium setups for large rooms: 8-20 lakhs and above
02 – Home Theater Equipment & Seating
Building a home cinema requires various equipment and seating options:
Projector Screens: Choosing the right screen is crucial. Prices range from 23,500 INR to 43,500 INR for a 120″ 16:9 screen.
Home Theater Projectors: Projector costs vary based on technology, starting from 80,000 INR for DLP, 56,000 INR for LCD, 1,80,000 INR for LCOS, and 3,00,000+ INR for laser projectors.
Cables and Accessories: Cabling and accessories generally cost between 25,000 INR to 65,000 INR.
Surround Sound Speaker System: For an immersive experience, consider a 5.1 or Dolby Atmos/DTS-X setup. Speaker prices start at 20,000 INR, and subwoofers vary in cost.
Home Theater AV Receivers: The brain of your audio setup, quality AV receivers start at 75,000 INR.
Home Theater Seating: Seating options range from 8,250 INR per seat to 1,75,000 INR per seat, depending on comfort levels.
For expert Home Theater Setup cost guidance and high-quality equipment, you can turn to eleser for your home theater needs.